Home » PUMPKIN CREAM CURRY WITHOUT FATFat-free curried pumpkin cream It is one of the most consumed and favorite creams among people who take care of themselves. This dish is suitable for both young and old people. It must be made clear that This cream is consumed both in winter and in summerFor example, in summer it is served cold and in winter it is usually served hot, always defying the corresponding climate.This pumpkin cream is amazing. exquisite and light. So it is totally adequate and suitable for keeping the mind and body in perfect condition what we want After eating this cream and make sure it has become one of your favorite creams, don't forget to recommend us your friends and family so that they have the opportunity to prepare this recipe, even if We recommend that you prepare them yourself. so that they are amazed at how exquisite the cream is.
Ingredients
2 spring onions1 kg of pumpkin3 cloves of garlic300 ml of vegetable broth1 teaspoon of curry2 tablespoons of filleted almonds2 tablespoons of sesame seedsolive oil and salt
Preparation of fat-free curry pumpkin cream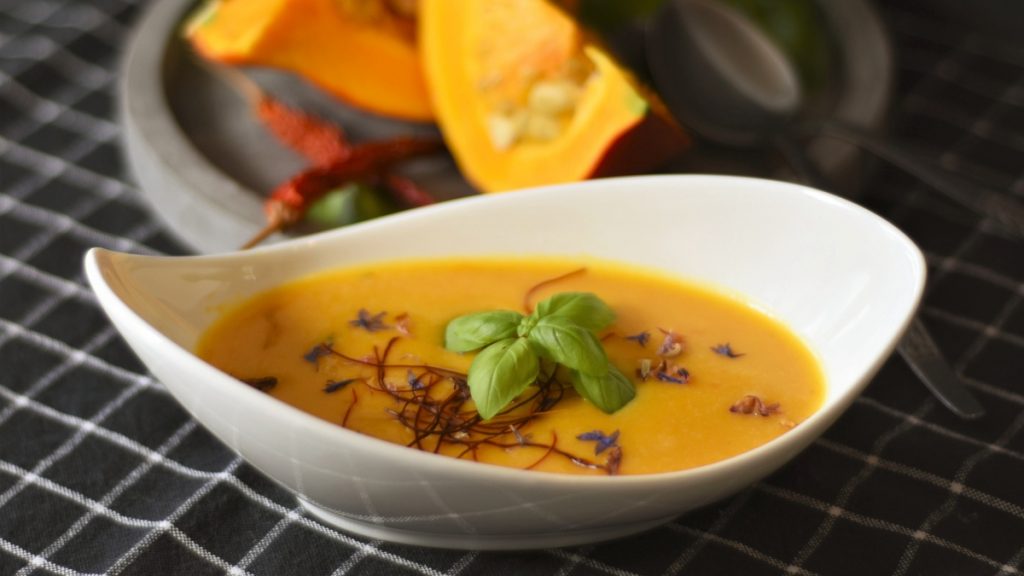 We start by peeling the pumpkindelete the seeds and the filaments. We cut the pulp into cubes and put them on the oven plate with the washed garlic and unpeeled, and the clean chives and washed. Moisten with a thread oil and roast everything for 30 minutes approximately in the oven preheating to 200º. Remove and let cool.2. now cut the green part into rings more tender than spring onions and reserve to decorate. We chop up the rest and We peel the garlic. Crush the two vegetables with the pumpkin until you get a mashed potatoes. Add the hot broth and 1 teaspoon of curryand cook 10 minutes more approximately.3. In a nonstick skillettoast the almonds without oil. Remove and dress them with drops of oil and one pinch of salt. We serve the cream hot sprinkled with almondsthe rings of spring onion reserved and the sesame.
Take advantage of fat-free curried pumpkin cream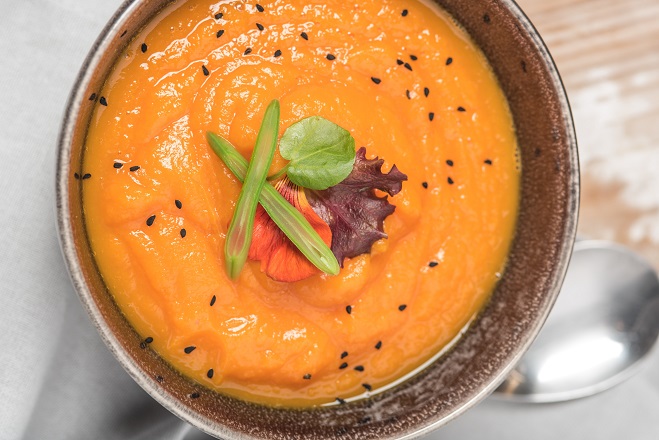 Don't forget to visit us at WTTSpod for more healthy recipes, and share us on social networks with your friends and family.