Portada » EASY WATERMELON GAZPACHOEasy watermelon gazpacho it's a meal mediterranean highly recommended for you diet which is also low in calories This recipe is also used as a diet vegan and dish for the whole year. Normally people usually consume this dish as a starter but also can be used as main meal if you are not very picky when it comes to eating.If you are a person trying to diet to lose weightthis dish is perfect since you always feed yourself with cold gazpachos and soup, you won't be able to stop trying this exquisite and fabulous Watermelon Gazpacho.
Ingredients
Watermelon TomatoesPepperGarlicCucumberOlive oilVinegar
Preparation of the watermelon gazpacho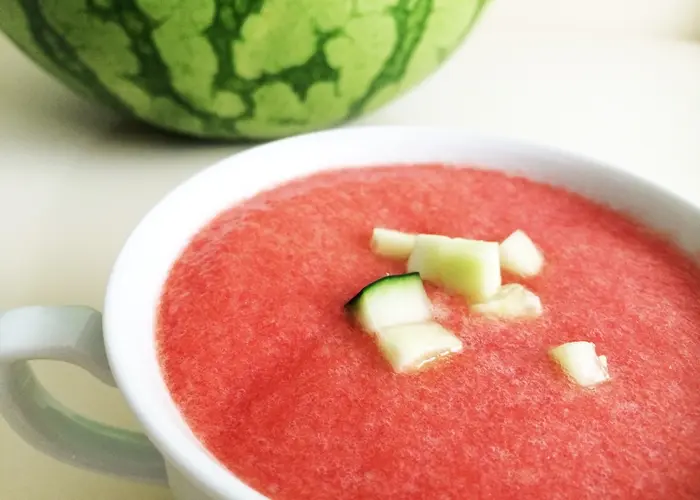 We start by peeling the watermelonwe cut 12 dice and reserve the rest in the glass of the blender together with mature tomatoesthe cucumberthe Red pepperthe tooth of Garlic, olive oil, White vinegar and Salt.two. We crush with crusher and immediately afterwards we passed the mixture through the chinese colander. We booked in a bowl covered in the Fridge.3. We make a cut at the base of the little tomatoes and put in a saucepan full of water boiling two seconds. We cool in Water with ice and peel very carefully.4. We serve the cold gazpacho in deep plates with three cubes of watermelon3 cherry tomatoes and a string of olive oil.5. (Optional) If we want the Garlic do not repeat, pass it 3 times per Water boiling in ice water. Leave it there for two seconds each time.
Make the most of the watermelon gazpacho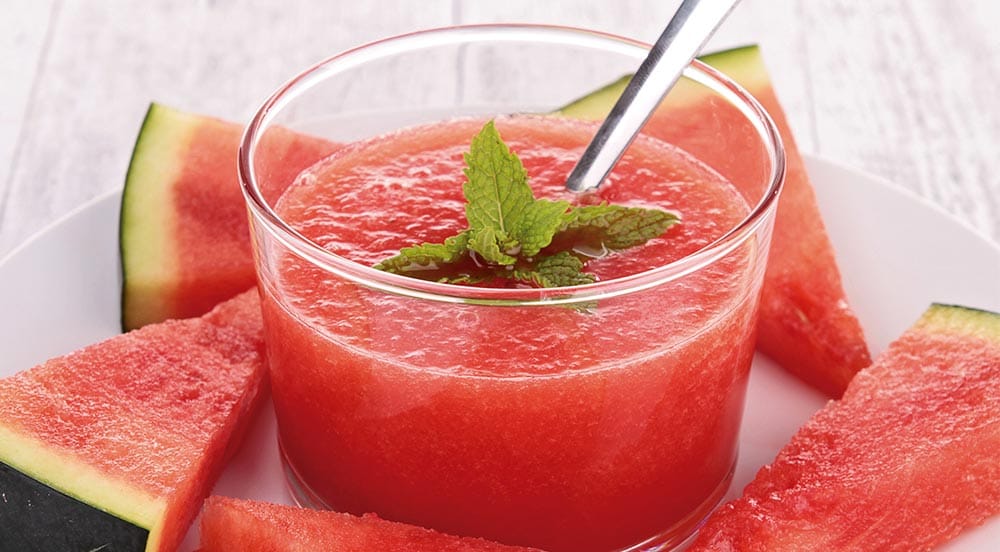 Don't forget to visit us at WTTSpod for more healthy recipes, and share us on social networks with your friends and family.