Home » SPAGHETTI WITH VEGETABLES IN TERIYAKI SAUCESurfing between two icons of the most popular food recently, the food italian and the japanesegive us an exquisite result that are the spaghetti with vegetables in teriyaki sauce. Italian pasta and Japanese sauce give us a tasty dish that cannot leave you indifferent. By substituting the instant noodles by pastaand the sauce fried tomato of a lifetime for teriyaki sauce opens up a range of new flavours. It is an option healthy making it a perfect balance between the proportionality of the macronutrients, protein and carbohydrates.
Ingredients for 2 people
250gr spaghetti2 carrots1 zucchini2 green bell peppers1 large red bell pepper1 medium onion150gr preferred meat or seafood (optional)1 clove garlicHomemade teriyaki sauceSaltEVOOPepperSesame seedsParsley
Preparation of spaghetti with vegetables in teriyaki sauce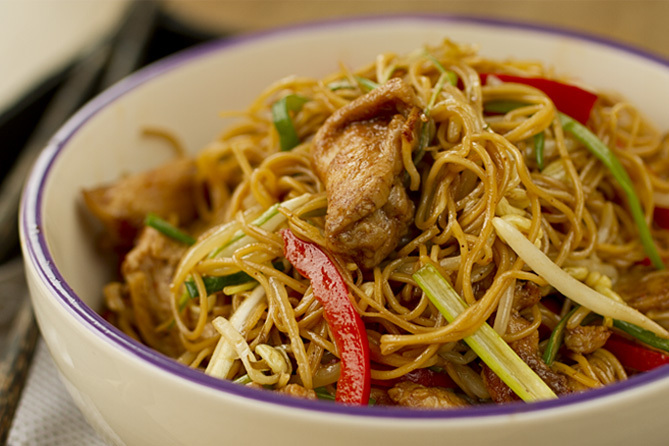 We start by putting a saucepan or a pot to boil with 1l of water For each 100g of pasta. We take the opportunity to cut the vegetables into strips and reserve.2. In a wok or a pan we put meat or seafood of our choice with a splash of EVOO, if you prefer the vegan option you can skip this step. Season to taste, and bring it to the medium cooking point and remove.3. When the water is boiling add salt to the water and then add the spaghetti without committing the cardinal sin of cutting them up!!4. With the same pan or wok without washing beforehand, add all the vegetables cut into strips, add a splash of EVOO and season again to taste. Once they are well cooked, add the meat or seafood and then add the teriyaki sauce.5. Once the pasta is cast and tooth, drain and add it, integrating it with the previous mixture.6. Place the spaghetti in a bowl adding the toppings of our preference such as sesame seeds, chopped onion or finely chopped parsley.
Enjoy the spaghetti!!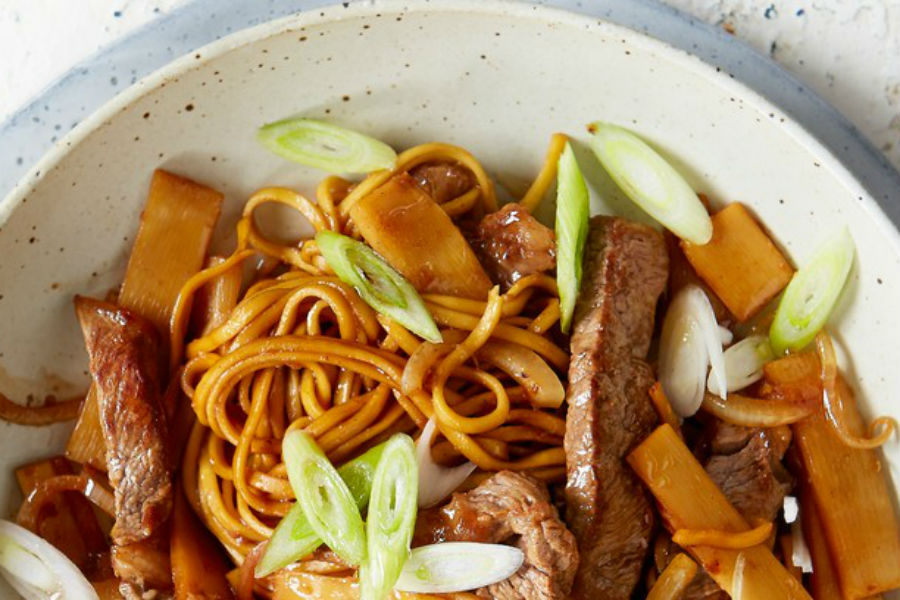 Don't forget to visit us at WTTSpod for more healthy recipes, and share us on social networks with your friends and family.