Among some curiosities we talked about that Shakira really did not want to marry her current husband, we will tell you all the details because it turns out that today we have another news regarding Shakira. Shakira was born on February 2, 1977, which means that today she is turning 45 years old. The singer from Barranquilla Colombia is celebrating her birthday and that is why we tell you some curiosities. Shakira is not only a talented singer but she is also a singer-songwriter, dancer, producer, actress as a very goodwill ambassador for Unicef ​​and she is also a Colombian businesswoman. She really started her career in 1991 with a Sony contract, years later she continued to work very hard on her music to the point of obtaining great awards in the world of the music and entertainment industry, such as 41 Latin Billboard. Music Awards, 7 Billboard Music Awards and three Grammy Awards Golden Globe Nominees! Among her curiosities we have that Shakira speaks six languages, English, French, Portuguese, Italian, Arabic and Catalan. She composed her first song at the age of eight, she is the Latin American who has sold the most records worldwide and initially did not want to marry Pique, having already been together for a decade as a couple, in an interview she commented that she did not want him to see her as his wife, that she I preferred Piqué to see her as the eternally sweetheart!!! But finally love did its thing!

wttspod wttspod, is a platform that will give you the latest news in the musical field, find out everything that is happening in the world of music with us. Items: 6373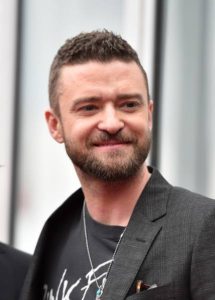 Previous Post Justin Timberlake becomes an entrepreneur!! Next Post Luis Coronel confirms romance with Becky G!!