rice with shrimp It is one of those dishes that is enjoyed with the family, at events such as Christmas or other events that are of interest. Is a rice very simple and the best thing is that it is super fast to do. It should be noted that this particular dish It is very popular around the world, especially in Latin American countries, such as Ecuador, Peru, Colombia, Venezuela…
Ingredients for shrimp rice
1 cup of rice 5 tablespoons of oil 1/2 cup of chicken broth 1 tablespoon of salt 1 tablespoon of parsley 1 teaspoon of sweet paprika 1 tablespoon of chicken broth 1/2 cup of white wine 2 tablespoons of oil 1/2 of onion 1 clove of garlic 1/2 red bell pepper 200 g of shrimp 1 tomato
Preparation of rice with shrimp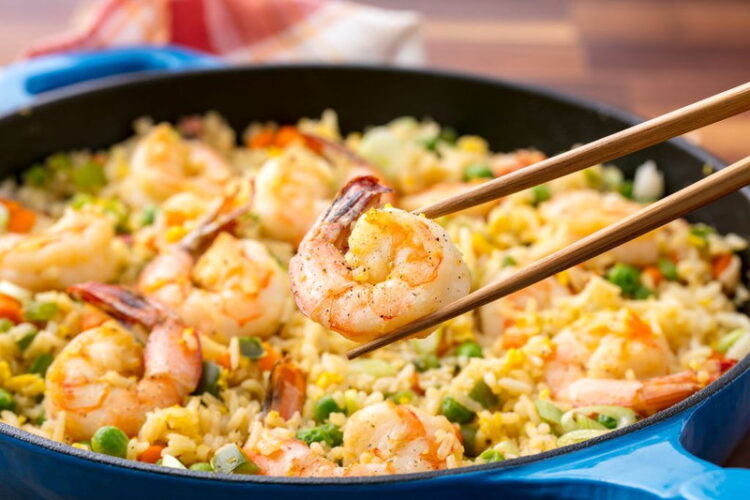 We are going to cut the onion into small pieces, the same with the garlic. We chop them up, add a splash of oil in a frying pan and fry it, wait for it to cook and add the pepper, remove the seeds, cut it finely.2. Once we have it half cooked, we add everything in a pan and with a tablespoon of oil, add the shrimp but without the shell, season, stir the ingredients, so that they get the flavor.3. Next, add the chopped tomatoes and sprinkle them with the wine, mix everything well and wait for the wine to evaporate, save it for later, in a saucepan, fry the rice with a little oil, let it catch a little heat. Four. Add the cooked shrimp to the rice and the tomatoes, stir and add the chicken broth, once it is boiling, lower the heat a little and wait for it to finish preparing. We serve and rice accompanied by shrimp and ready, to eat.
take advantage of the rice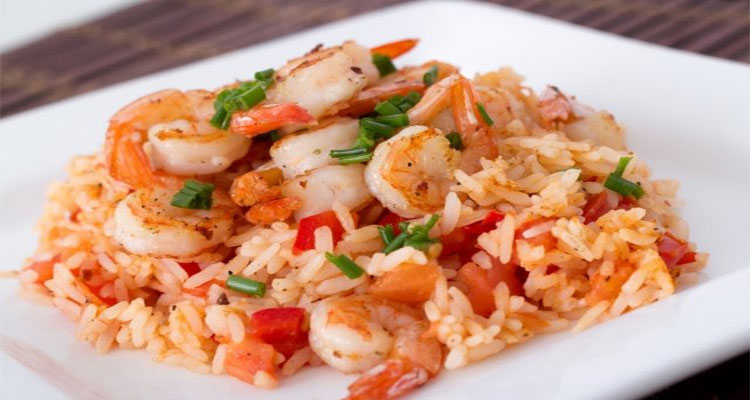 Don't forget to visit us at WTTSpod for more healthy recipes, and share us on social networks with your friends and family.