Paulina Rubio definitely burst into tears upon hearing this news that we are going to talk to you about, and it is that she commented in an interview that Without a doubt, all the struggles and battles she has gone through have been worth it. Ours awards are just around the corner and apparently it is said and rumored that it will be a gala where great stars will pass and not only will they pass but they are really nominated and awarded great prizes. Celebrities like Camilo, Cristian Nodal, Karol G, Bad Bunny, J Balvin, among many others will be nominated for this long-awaited night in the world of the Latin music industry. It is also rumored and in fact it began to sound a few days ago that the name of Paulina Rubio is also on the list of artists nominated for this special night. Paulina Rubio will be in this award is practically a fact and commented that life never ceases to surprise her, she said that she was very grateful and moved by this surprising news and that each battle has been worth it in her career and in her personal life. Without a doubt, we are happy that Paulina Rubio receives an award and we look forward to telling you about it in another article!!

Music News Music News, is a platform that will give you the latest news in the musical field, find out everything that is happening in the world of music with us. Items: 6373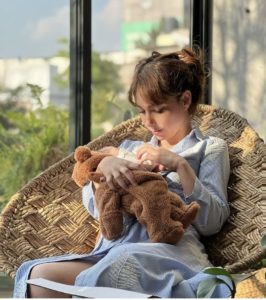 Previous Post Natalia Téllez is already a mom!!